BT All Road
– Reduces hand discomfort and damps vibration
– Direct ride feel, increased grip
– Less fatigue, more riding fun and performance
Allroad riders want more. Their ideal handlebar tape should reduce discomfort on various road surfaces, feel good to the touch, provide a secure grip and deliver total direct control. The Ergon BT Allroad with its 2.5 mm thickness and a medium coarse, counter-angled surface texture, offers the ideal all-in-one solution. Pressure on the hands is reduced, vibration and shock is damped and riding pleasure and performance are greatly improved. The bar tape can be wrapped to individual preferences – thinner/thicker or increased/decreased grip texture  -as wrap positioning guide marks are incorporated into the bar tape surface pattern.
Technical Specifications
Name: BT All Road
Use: Allroad, Gravel, Cyclocross, Road
Length: 2100 mm
Thickness: 2,5 mm
Color: Black
Reduces discomfort when riding allroad
A low, stretched riding position with a highly angled saddle, relatively hard contact points with localized pressure on the sensitive nerves of the hand and wrist often leads to pain when riding allroad. Ergon handlebar tapes reduce hand discomfort and nerve irritation. The variable thickness and special material structure with AirCell Foam damps vibrations and effectively distributes pressure on the hands.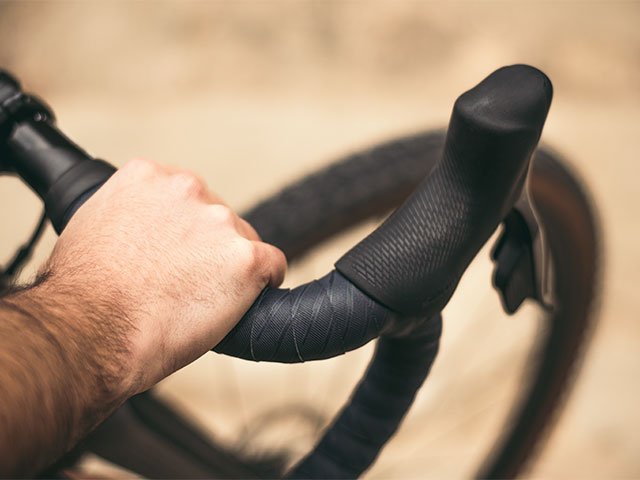 Absorbs vibrations: ideal for long distances
With the 2.5 mm thick BT Allroad, road cyclists who venture off-road benefit from increased vibration damping, extra grip and good freedom of movement, yet the extra comfort is clearly noticeable. Increased control on the handlebars reduces hand fatigue – even on longer rides. This handlebar tape simply feels good, increases riding fun and improves performance.
Lots of grip and fast hand positioning in every situation
The BT Allroad is not only the perfect connection between the hand and bike to the riding surface, the medium course, counter-angled surface texture of the handlebar tape delivers extra grip, yet also allows smooth, quick, hand positioning in any riding situation.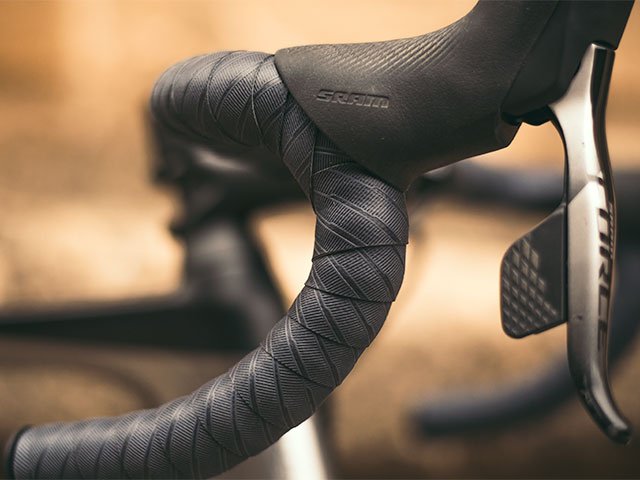 3 layers for the perfect grip: Non-slip, lightweight, less hand pressure
Ergon handlebar tapes is made of three precisely developed material layers. The water-repellent non-slip surface (Anti-Slip Comfort Top), the lightweight foam (AirCell Foam) and the adhesive tape on the underside all resulting in a secure grip, lasting surface durability and excellent pressure distribution with light overall weight.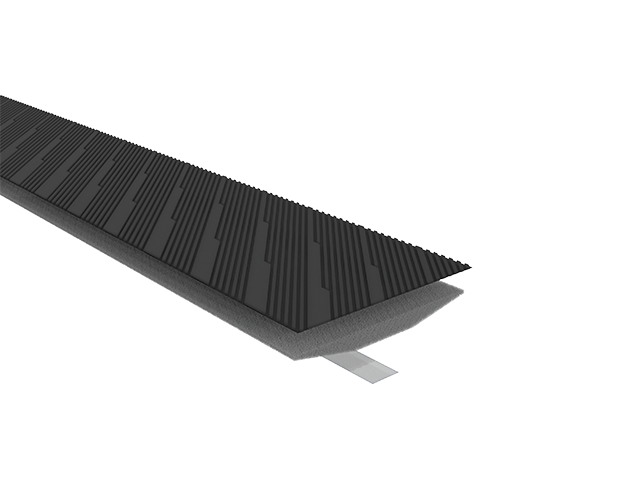 Individual finde adjustment: Integrated wrapping position marks makes it easy
With the incorporated wrapping position marks, the handlebar tape can be easily fine-tuned to your personal preference – wrap it a little thinner or a little thicker.
2 directions: More grip or more freedom of movement?
Dual directional surface. The wrapping direction determines your individual preference – for more grip or more freedom of movement.